Brown Ale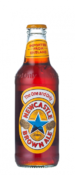 Newcastle Brown Ale
The Caledonian Brewery Company Limited ABV: 4.7%
Josh was 19 years old and living in London for the summer, which meant he could drink legally. He fondly remembers one night at a cheery pub where he bumped into two kids his age. They were on a spending spree financed by the theft and sale of electronic goods. In celebration, they bought him a pint of Newcastle and then another. He spent the night savoring the lovely, light-bodied ale that tasted of caramel, sweet malt, and, given the company, a subtle nuttiness as well.
---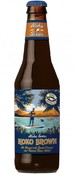 Koko Brown
Kona Brewing Co. ABV: 4.7%
One sip of Hawaii- based Kona Brewing's Koko Brown returns you to your childhood candy compulsion for Almond Joy. The brown ale's biscuit-like flavors are complemented by a tidal wave of nutty toasted coconut, which washes over your tongue without overwhelming it with sweetness. It's like giving your taste buds a beach vacation.
---
$5 Off Next Purchase by using code DRIZLYDEAL