California Common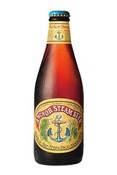 Anchor Steam Beer
Anchor Brewing Company ABV: 4.9%
The icon that kicked off the steam- beer revival remains as vital and vibrant as ever. The amber ale—er, lager—is topped by a creamy, lasting lid and has a sweetly inviting, cleanly hoppy scent. The taste smoothly carries you across biscuits, caramel, and citrus before closing good and dry. Though Anchor Steam seems simple by today's standards, it really was a revolutionary beer.
Buy on Drizly
---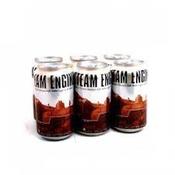 Steam Engine Lager
Steamworks Brewing Company ABV: 5.1%
At first, this Durango, Colorado, brewery called its California Common the Steam Engine Steam, a trademark-flaunting name that didn't tickle the fancy of Anchor's Fritz Maytag. Since rebranded, the balanced copper lager has become Steamworks' biggest seller owing to its robust caramel body, woody hops, and a sweetness-cutting finish that's pricklier than a pincushion.
---
$5 Off Next Purchase by using code DRIZLYDEAL