German Pilsner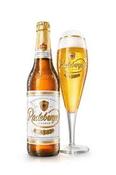 Radeberger Pilsner
Radeberger Exportbierbrauerei ABV: 4.8%
Radeberger was Germany's first brewery to specialize in pilsners, finding a fan in King Friedrich August of Saxony. Radeberger remains a royal pleasure, as the golden brew possesses a complex herbal aroma—by turns spicy and sweet—with a bright, zesty flavor profile and just a touch of mild bitterness. Radeberger may not rock your world, but it's a dependable option at the bar.
Buy on Drizly
---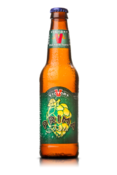 Prima Pils
Victory Brewing Company ABV: 5.3%
When I travel or just bend elbows at a bar, one of the most commonly asked questions is, "What's your favorite beer?" Though answering the question opens up a can of worms, I always reply that I prefer Prima Pils. This bracingly effervescent pilsner is overloaded with whole-flower European hops, resulting in a snappy, spicy beer with serious bite. The gently sweet aftertaste keeps me coming back for more.
Buy on Drizly
---
$5 Off Next Purchase by using code DRIZLYDEAL