Kolsch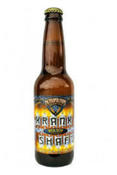 Krankshaft Kolsch
Metropolitan ABV: 5%
Brewed in homage to the beer of Cologne, Krankshaft is a pale straw hued smile in a glass. We throw in a little wheat malt to round out an easy Santiam hop bitterness. There are no Kbes to serve them up, but you should feel free to have as many as you like.
Buy on Drizly
---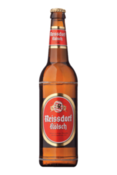 Reissdorf Kolsch
Privatbrauerei Heinrich Reissdorf ABV: 4.8%
Reissdorf Kolsch is the beer speciality from Cologne with a tradition starting 1894. A Kolsch with a pleasant, full-bodied, and uniquely light and sweet taste in premium quality, that is brewed for the adepts who prefer something special.
Buy on Drizly
---
$5 Off Next Purchase by using code DRIZLYDEAL