Munich Helles

Original Munchner Hell
Paulaner Brauerei ABV: 4.9%
First brewed in the late nineteenth century, the Original Münchner is now Germany's top-selling helles-style lager. Its popularity is understandable: The sparkling, good-looking blonde lager's got an enticingly bready fragrance with a trace of hay. A subtle jolt of lemon and hops provides tasty, unexpected nuance to the malty body.
---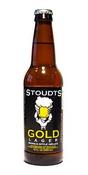 Gold Lager
Stoudt's Brewing Company ABV: 4.7%
One of the country's first—and finest—female brewmasters, Carol Stoudt, crafts a large lineup of German brews, including the Pils, Karnival Kölsch, Smooth Hoperator doppelbock, and this highly drinkable Munich helles. It's the color of summer sunshine with a light body, a morsel of sweet malt, and a swell hop snap. Naturally, Gold has won a number of medals.
---
$5 Off Next Purchase by using code DRIZLYDEAL