Rauchbier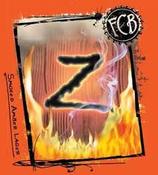 Z Smoked Amber Lager
Fort Collins Brewing ABV: 5.4%
This Colorado brewery's lager pours out a clear copper, displaying a dapper off-white head with some nice staying power. Instead of incinerating your taste buds in a campfire's smoldering ashes, Z mutes the mesquite, cranks up the caramel, and closes clean and crisp. You need no BBQ to enjoy this beer.
---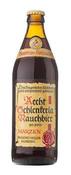 Aecht Schlenkerla Rauchbier Marzen
Brauerei Heller-Trum ABV: 5.4%
Vegetarians may have a tough time wrapping their tongues around Schlenkerla's pungent märzen, which is made with beech wood–smoked malts. The aroma recalls bacon roasted over a bonfire, a hammy flavor that's highlighted by hints of dark fruit and even chocolate. It's intense yet surprisingly refreshing; however, it's best enjoyed with a meal.
---
$5 Off Next Purchase by using code DRIZLYDEAL