Vienna Lager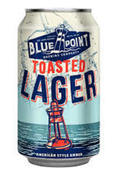 Toasted Lager
Blue Point Brewing Company ABV: 5.5%
Named after an acclaimed oyster breed, Blue Point has been one of Long Island's leading breweries since Mark Burford and Peter Cotter took over an old ice factory, bought secondhand equipment, and in 1998 started brewing. The flagship is Toasted Lager, which is made on Blue Point's signature direct-fire brick brew kettle. White-hot flames impart a toasted quality to the beer, which pairs well with a profile of toast, caramel, and a lick of grassy bitterness.
Buy on Drizly
---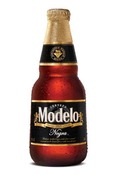 Negra Modelo
Groupo Modelo S.A. de C.V. ABV: 5.4%
Mexican cuisine is brimming with inventive flavors. Mexican beer? Not so much. When we're craving an accompaniment to our carne enchilada tacos, we skip Corona and Pacifico, instead selecting the best of the bunch, the burnt sienna Negra Modelo. Equipped with toasty malt sweetness and a slight, nine-volt shock of bitterness, this simple beer is the personification of smooth drinkability.
Buy on Drizly
---
$5 Off Next Purchase by using code DRIZLYDEAL