Breweries
ll
Firestone Walker Brewing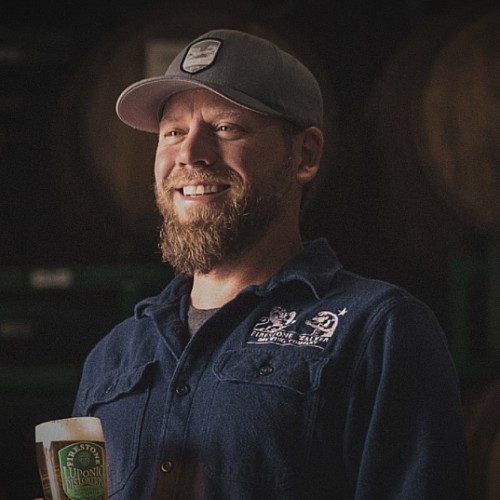 Matt Brynildson (pictured) was not accustomed to brewing just one kind of beer. As head brewer at Chicago's Goose Island, he was exposed to dozens of different styles, working as part of a team that concocted 100 unique beers for the company's tenth anniversary. In 2000, when Brynildson headed west to central California's SLO Brewing Co., he continued to tinker with tons of recipes, winning Small Brewpub of the Year at the 2001 Great American Beer Festival.
As his star rose, SLO's fortunes sank. That year, Firestone Walker Brewing Co. bought SLO's Paso Robles production facility. Brynildson stayed on as brewmaster for Firestone, a company with a single-minded mission. "It was a pure pale ale brewery," he recalls. "Their mantra was that we want to do very few things very well."
The brewery's flagship was the rich and agreeably hoppy DBA, a British-style pale ale that sits for six days in an oak-barrel recirculating fermentation system inspired by the Burton Union (named for Burton upon Trent, the birthplace of pale ale), which was popular in nineteenth-century Britain. "The DBA was selling so well in the region that there was no reason to expand the portfolio," Brynildson recalls.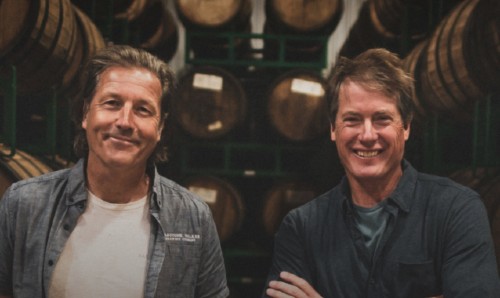 Since brothers-in-law Adam Firestone and British expat David Walker founded the company at Firestone Vineyards in 1996, the California concern has kept the spotlight on pale ales while broadening its mission, becoming one of the nation's most versatile and celebrated breweries. On the pale side, the DBA has been joined by the aromatic and easygoing Pale 31 and the liberally bittered Union Jack IPA. Dark brews get their due in the form of the creamy, coffee-scented Velvet Merlin Oatmeal Stout, plus robust Walker's Reserve Porter and rye-fueled black IPA Wookey Jack. The limited-release barrel-aged beers roost atop beer-ranking websites. You might say that most breweries' accomplishments pale by comparison.
A PERFECT 10
Brynildson's first chance to stamp his imprint on the brewery came when he attempted to reformulate the English-style Windsor Pale Ale, which was too similar to DBA. He altered the hop profile, relying heavily on floral, citrusy American hops such as Cascade, Centennial, and Chinook. "I morphed it into what we'd call a West Coast pale ale," Brynildson says of the fresh, bready revision now branded Pale 31 (California is the thirty-first state). In the year it was released, 2003, it won a gold medal at the World Beer Championships, the first of numerous awards Pale 31 has netted.
Accolades notwithstanding, the brewery largely slipped under the radar. "We were never the darlings of the beer-geek scene," Brynildson says. That changed in 2005. For Firestone Walker's tenth anniversary the next year, the owners let Brynildson off the leash. He brewed 10 different batches of beer, including a barley wine, an imperial oatmeal stout, and a wildly hoppy IPA. They aged in a blend of bourbon, brandy, and fresh-oak barrels for 10 months before, with area winemakers' input, the components were integrated like a liquid puzzle. The result was the intricate, uncommonly balanced, and port-like 10.
"I don't think anyone in our organization realized what a changing moment that would be," Brynildson recalls. "That beer's success really encouraged us to experiment."
RESEARCH AND DEVELOPMENT The triumph of 10 gave Firestone Walker a green light to innovate. Each year, Brynildson mixes a new Anniversary Ale (13, 14, 15, etc.), drawing from a revolving and evolving collection of barrel-aged beers. Every blend is singular, as are the beers in Firestone's Proprietor's Reserve Series. Once a year, the brewery rolls out barrel- aged beers such as Parabola, an intense Russian imperial stout; §ucaba, a barley wine soaked with notes of vanilla, toffee, and caramel, and the souped-up Double DBA.
The brewery also is exploring pale ale's potent bigger brother, the IPA. In light of the achievements with Pale 31 and DBA, it's no surprise that Union Jack IPA "came out of the gate strong," Brynildson says of the abundantly hopped symphony of grapefruit, which won IPA gold at the Great American Beer Festival in 2008. It was followed by an imperial version dubbed Double Jack and most recently by Wookey Jack, an unfiltered black IPA.
If there's a negative, it's that these hoppy beers are not distributed nationwide. Instead, head to Trader Joe's and buy the grocery store's house brand, Mission St. Pale Ale and IPA, which are Firestone Walker beers by another name. When SLO Brewing was bought, Firestone inherited the Mission St. and Nectar Ales beers, which were contract-brewed at the facility. (Firestone has since sold Nectar Ales.) "Firestone Walker wanted nothing to do with the contract brewing side," Brynildson recalls. But Trader Joe's convinced the brewery to continue making the affordable Mission St. lineup, which also includes a hefeweizen, a blonde ale, and a brown ale.
Firestone, too, continues to expand. In 2013, it opened the Barrelworks in Buellton—it's about an hour south of Paso Robles, alongside Firestone's Taproom restaurant—to specialize in barrel-aged wild ales. (The risk of infecting the Union with unwanted bacteria and yeast is too great.) "We went from being a one- horse brewery to adding all sorts of different beers," says Brynildson, who was made a brewery partner on the tenth anniversary of his employment. And though Firestone Walker plans to add one to two beers to its portfolio every year, the brewery will never lose its focus on pale ales, barrel fermentation, and doing its job very, very well.
"We're a brewery that's living the art and process of brewing," Brynildson says, "and hopefully that's reflected in the beer."