Beer Festivals
Places where you never need to drink alone, and where the friends you'll meet share your love of good beer.
---
Oregon Brewers Festival - July 28, 2021 to July 31, 2021
Founded in 1988, the Oregon Brewers Festival is one of the nation's longest-running and best loved craft beer festivals, and is considered a craft beer destination. On a sun soaked July afternoon, there's no better place to sip independent craft beers, cider & wine with friends along the banks....(more)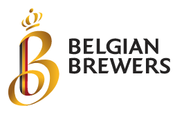 Belgian Beer Weekend - September 4, 2021 to September 5, 2021
The Belgian Beer Weekend (Belgisch Bierweekend) is held every year during the first weekend of September, in the prestigious setting of the Grand Marché in Brussels. It is staged by the National Federation of Belgian Brewers, an organisation counting over 70 members – including most of the....(more)
Please enter a bit about your festival, we will provide you with a detailed form to add pictures and details upon approval. You will be able to change your event's details at any time.
Thanks!